Dear ONE Northside,
Last week, the Chicago City Council approved the 2022 City budget by a 35-15 vote. After a long battle, we won $5 million for Single Room Occupancy (SRO) preservation!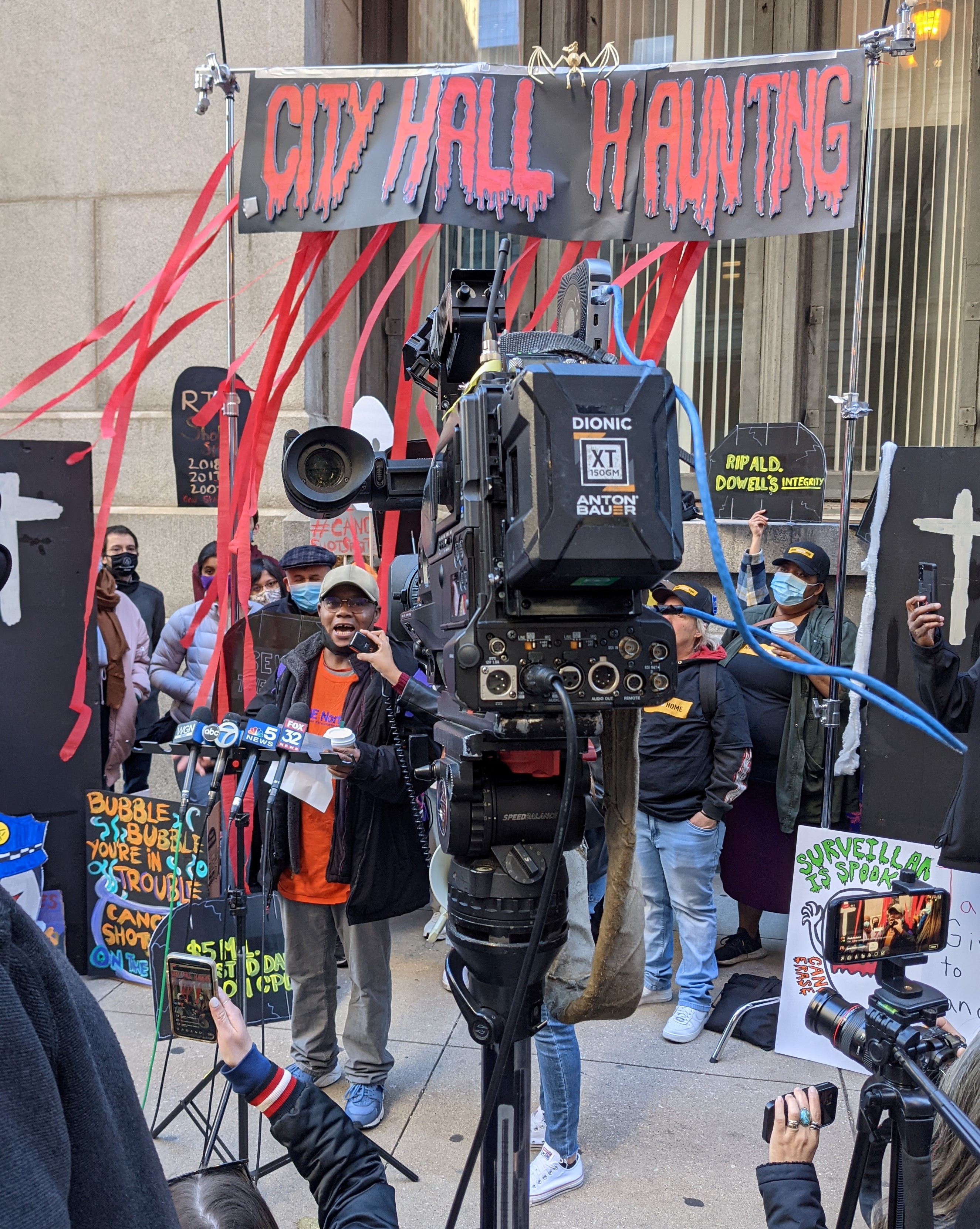 With our coalition partners, we also won $6.3 million for Chicago's public mental health clinics, including 29 more clinicians. These wins are the result of years of organizing from the grassroots. Because of our work, we forced Mayor Lightfoot to take our demands seriously.
The federal relief dollars allowed the city to make significant investments in affordable housing and other community services through this budget. Despite the important wins we achieved, this budget still fell short on many of our coalition's collective demands.
$5 million is not nearly enough to make sure SROs across the city are preserved. The budget does not reopen any of the mental health clinics Mayor Lightfoot promised to reopen during her campaign. It increases funding for the Chicago Police Department (CPD) by $189 million, and it does not cancel the harmful ShotSpotter contract or decrease CPD's advertising budget. And we saw hundreds of millions of federal relief dollars go towards Chase Bank and other Wall Street entities.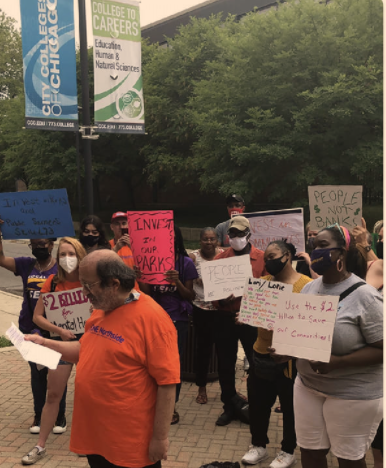 We have a long road ahead, but it would be a mistake not to celebrate and acknowledge how far along that road we have already walked together. Due to years of organizing by the SRO team, we are cashing in on crucial funding that will improve the conditions of SROs right now and preserve those units as affordable for the next 30 years. Victory! We also want to thank Alderpeople Maria Hadden, Matt Martin, Harry Osterman, Andre Vasquez and many other alders who joined our coalition and helped advocate for SRO preservation funding throughout the budget negotiation process.
"Getting the $5 million towards preserving SROs is a small victory. And we are grateful for that," said SRO team and Board member Lamont Burnett. "This victory belongs to the many SRO tenants and ONE Northside. But this is just not enough, this is just a small drop in the bucket. The fight continues to get more money to preserve SROs in this city."
We can't and we won't stop fighting. We will continue fighting for funding for SROs and affordable housing with the Bring Chicago Home campaign. And we will continue fighting to tax the rich and move money out of CPD's budget in order to fund all the resources we need in future budget cycles. When we fight, we win!
Help ONE Northside keep the work going by joining our Fall Fundraiser on Tuesday, November 9th -- buy a ticket here. Or make a contribution of any size -- $5, $10, $25, $50 -- to ONE Northside here.
Onwards!
--ONE Northside
P.S. Check out some of our favorite coverage of the need to preserve SROs that emerged during this budget campaign.